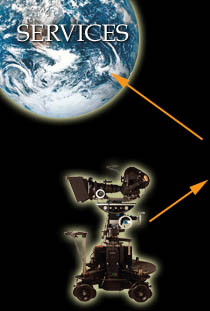 Picture your crew standing idle on a distant location, unable to shoot because of just one miscue in just one of the following items.
| | |
| --- | --- |
| | |

Preventing such nightmares is why we're in business.
At MPA, we strive to provide you with the most cost-effective shipping solutions so that all your cargo will arrive on time and intact. We sweat the details. We know that if your raw stock isn't there, it doesn't matter that your camera equipment has made the trip okay. We monitor our shipments every step of the way possible, from the time they leave us until the time they're safely delivered. And because the film industry is so demanding, we are equally demanding—of ourselves, of our service providers and of our vendors.

Timing Is Everything
For best results, we suggest calling us during your budgeting process. This will allow us the extra time needed to do our prep, to research options for you, and provide you with the best of them. It will also help us develop the most realistic budget numbers for you, and allow you sufficient time to adjust your schedule, if needed.
We can also advise you on the amount of time that should be allowed to complete import and export formalities in foreign locations. Failing to take care of these details can add unexpected days to your shipping time and equipment rentals—both inbound and outbound—especially when one takes into account that customs facilities are rarely open and available 24/7.
To sum up, there are already enough headaches in your business. We can help you eliminate quite a few of them.